It can be quite frustrating for Newbies.
When they first try to register the domain at GDI.
I get numerous emails daily asking for support on how to register.
So I designed this simple step by step chart to follow.
Feel Free to share with your team when they request support also.
Thousands of people will be looking for a New Business Opportunity PayPal Verified.
Instead of flicking here there and everywhere in search of that quick dollar.
Join A GDI Guru's Team! Guaranteed Spill Over When you become a Team Leader.


Click this link to sign up.
http://www.freedom.ws/kiwitalk
A page will appear. Looking like this.

Click The Red Tab Continue.
Select Your Security Questions
Select from the drop down box. Then enter the Answer write it down some where for future reference.
Why are you registering with us today?
Select Interested in both the Income for Life and the Address for Life package Tick the circle.
Click the box to
Please Verify You're Not a Robot
Tick Continue Wait for the Green Tick to appear. Click Red Button Continue.
Contact Information! Full in details in each empty box.
Country Select from the Drop Down Box.
Click Red Button Continue.
If you did not fill it in properly it will not move to the next page. Check for instructions.
Please provide a telephone number. Complete the request.
Then click the RED Button to continue.
Search for your domain here!
Enter a domain name in the box you will see.
This is how you brand yourself?
I suggest use the same username with all your affiliate programs. Take your time to select a catchy Domain Name. Keeping it short and sweet. Eg OnlineIncome.ws SFIGuru.ws OnlineDollars.ws
Some domains you might be interested in:
Do not change. Leave it as a .ws domain.
It will tell you if the domain is available. Example Betty.ws is AVAILABLE!
Click the Green Box Add domain to cart.
A red box will appear top Right.
CLICK Proceed to cart.
A Page will appear! YOUR Shopping Cart.

Domain Name
Domain Privacy
Amount
Plan Type
betty.ws



⌊→

SPECIAL OFFER! .WS (WebSite) + .WEBSITE

Bundle a .website domain - only $1 per month!
(includes full monthly services!)

$10

Month to Month




Total Due Now: $0

Total Due in 7 days: $10
Click The Red Button!
Proceed to Check Out to Complete the sign up.
Choose Your Service Plan
GDI offers two service packages. Our original Basic
package gives you everything you need to get started
with GDI. But our Premium package includes every
Basic feature, many of which are upgraded, and other
features exclusive to Premium. This package is intended
for those serious about GDI. If you add Premium
now, it will be included with your 7 day trial!
Or you can add in the future at the normal price
GDI Basic
10% Commissions
SiteBuilder
Webmail
Hosting
Domain Name Forwarding
I do not recommend Premium for beginners. Stick with the basic.ws WE use GDI for the domain to design our training pages.
I view the affiliate program as an EXTRA bonus. CLICK I want basic.
Payment options.
Click the Red Box you see to pay with Credit Card Or PayPal.
Credit Card / Debit Card
Select this option to submit your payment details using MasterCard, Visa, Discover Card, American Express, Diner's Club or JCB. You may also use bank ATM cards tied to a checking or savings account.
PayPal
Select this option to pay using a PayPal account. People wishing to pay using a checking account who do not have a bank ATM card with a MasterCard or Visa logo should select this option as well. If you do not have an existing PayPal account, you will be able to easily create one.
If this is a free trial, why do you need payment information now?
Once your free 7-day trial has ended, your domain(s) will be automatically
renewed so you can continue using our services without interruption
If you make a mistake just click the BACK Button.
When you want to login to GDI, make sure you Log in Via This Link.
Copy it into your Browser Window.
https://www.website.ws/members/index.dhtml
HOW to avoid fishing emails.
Never log into any Sites Via any emails.
There are way to many scams trying to steal members information Via False Emails.
NEVER give your log in details away.
Check out my page I designed how to use the easy Master Website designer.
http://www.kiwitalk.ws/GDIPays
Feel Free to share this Video I designed with all your team.
I have two domains with GDI.
Check them out and feel free to duplicate.
Newbies unsure, view the design website package if you wish for me to design your GDI domain.
Keep an eye out for email with instructions.
https://www.fiverr.com/dwsearner

Screen shoot Proof of Earnings at GDI
July 2015. I had earned over $4000.
Simply with using the Web Master to design my SFI training page, starting back in 2013.
These commissions I view as an extra bonus. 2016 I have reached over $6500.

YOU can see how my earnings started to climb as I became serious about promoting GDI in 2013.
The only regret I have is that I left GDI so dormant when I first signed up in 2011.
Imagine if I had given up at the beginning while training myself how to design and utilize GDI to its full potential.
All this cash would of been lost.
All it took was a little determination and dedication to Read and Learn.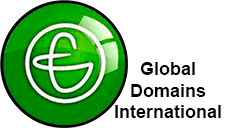 I Use GDI To Train My SFI Team Leader's
All the proof you need for on line success using GDI.